Welcome to Juehui Light Source !
Please allow me to introduce our hot product : Exposure Lamp.
Hot Features:
Exposure UV curing lamp is made of high quality quartz, with strong UV radiation, the spectrum is 350nm-450nm, peak 417 nm. UV curing lamp including mercury and argon, standardmercury can radiate enough UV energy
up to 1000 hours. it is widely applicated in PS plate burning, film, dycril plate and the exposure lamp is highly efficient ,time-saving and environment protective.
Iodine Gallium Lamp is a high pressure metal halide gas discharge lamp that can radiate strong UV with wavelength up to 417nm.
It's widely used for photosensitive ink curing in electronics, building materials, and furniture industries, particularly applicable for printing down and exposure of the printed dry film solder mask on circuit board and the liquipd resin material.
Applications:
UV curing lamp are widely used in industry,printing, packing, electric, coating, disc making, metal component, furnituredecorate material, optical fiber cable, it is ideal light source for processingmediated lipid products, UV printing ink, UV coating, UV paint, UV glue etc.
OEM Lamp:
The UV lamp made by Juehui Light Source arewidely used in the following system:
Abbess - Adnos - Advancing Aetec - Agfa - Aktilux- Amba - American Ultraviolet - Amjo - Aquatron - Aradiant - Argo Argos -Barberan - Beltron Berkey - Brewer - Burgess-BLV Cefla - Chambon - Colight -Colodry- Comco -Dinippon Distrilampe - DPL - Dubuit Dupont -Elsemann -Eltosch EYE - FDS - Gallus - GEW - Giardina - GS - Happa - Hackermack- HanoviaHonle Idealquartz - IST - IVT Iwasaki - Japanese Storage Battery-KuhnastKammann - Klemm - Kopack - Lignacon - Mark Andy - Muller - Natgraph Nilpeter -Nolle - Nuarc - Offset - Olec - Osmo - ORC Parker - Philips Polytype - Primarc- Printconcept - SPS - SPE - Sanki - Schneider- Screen Serifasp - SpectralStarna - Svecia - Steinmann - Superfici - Sutter Siasprint - Technidry -Technigraf - Texel - Theimer - Theim - Van Keulen Uviterno - UV Products - UVTechnology - UV Systems - Ushio - Van Dam Wallace Knight and many more..
Photo Show: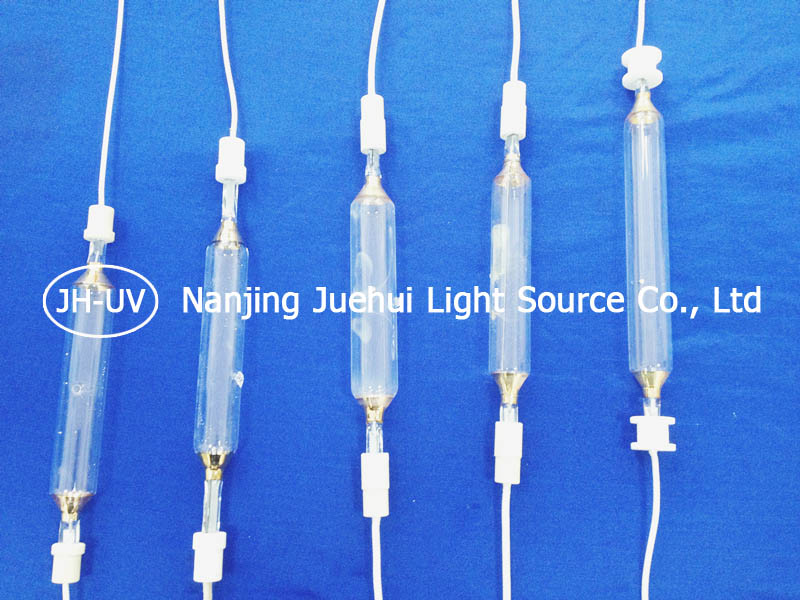 Our Packing: